"In five years, Powerfoyle will be in mobile phones"
This year's Grand Award of Design goes to the company Exeger for the super-flexible solar cell material Powerfoyle. "It feels fantastic, everyone in the entire company is very happy and proud," says Marcus von Euler, Chief Design Officer at Exeger.
Due to the Corona virus, this year's prize-giving gala for the Grand Award of Design was cancelled. The winner, the solar cell company Exeger, was instead informed about the award via a full page in Dagens Industri. A win that means a lot, according to design manager Marcus von Euler.
– This means that we get public recognition after almost ten years when we had to work in silence. The award gives us even more confidence, and confirms that we are on the right track, he says.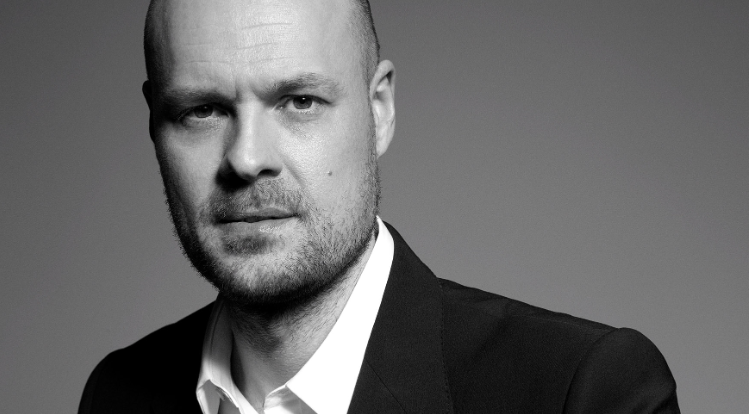 Marcus von Euler, Chief Design Officer på Exeger
The next generation solar cell
Today, around 120 people work at Exeger. Inside KTH's premises in northern Stockholm are the company's offices, research labs, and a factory where Powerfoyle is manufactured. Powerfoyle is a patented development of so-called Grätzel solar cells, where the process for generating electricity is reminiscent of nature's way of creating energy via photosynthesis.
– It is the next generation solar cell. You can call it a technical material that generates energy and that you can use in the product itself – in a headphone frame, speaker box or as fake leather in a bag, says Marcus von Euler.
The Grand Award of Design is based on the idea that design is a decisive factor for competitiveness and profitability. What do you think about it?
– It is completely in line with my design philosophy: that design is strategic.
If you can dream – in which products will we see Powerfoyle in five and ten years?
– In five years, I think Powerfoyle will be in many more products than we can even imagine today, such as in wearables and smart sensors. Even in mobile phones which are otherwise a difficult product at the moment, as it is either in the pocket or used with the screen facing up. But in five years, I think we've been able to increase the power enough that just putting the phone on the windowsill for an hour will charge it enough to make it worthwhile. In ten years, our flexible solar cell material will be integrated into lots of products: car bodies, brick boilers, facade glass, robots and drones, for example.
How will you celebrate the win?
– With a real party, as soon as it is possible. I myself celebrated with a glass of champagne with my wife last night.
Finally, what do you want most right now?
– That a vaccine for Covid-19 is quickly developed.