Since 2003 Teknikföretagen, the Association of Swedish Engineering Industries, has awarded Sweden's leading companies when it comes to design as a key factor for profitability and competitiveness.
This year the award has a new name and a more global focus as "Stora Designpriset" becomes The Grand Award of Design. With an increased focus on Sustainability in addition to design excellence and commercial success/potential, the Grand Award of Design 2023 will be awarded in two categories: Gold and Pioneer.
The Gold category is the main category in which the winner will receive a cash prize of 250,000 SEK. The Pioneer award is aimed at smaller companies/startups and the winner will receive a cash prize of 100,000 SEK. A further novelty for 2023 is that the prizes will be awarded in close cooperation with Techarenan, one of the Nordic's leading platforms for entrepreneurship and innovation.
"This change aims to foster inclusivity and elevate the recognition of our nominees on an international scale, while continuing to honor and celebrate pioneering design"

says Julia Valentin, Communications Director at Teknikföretagen.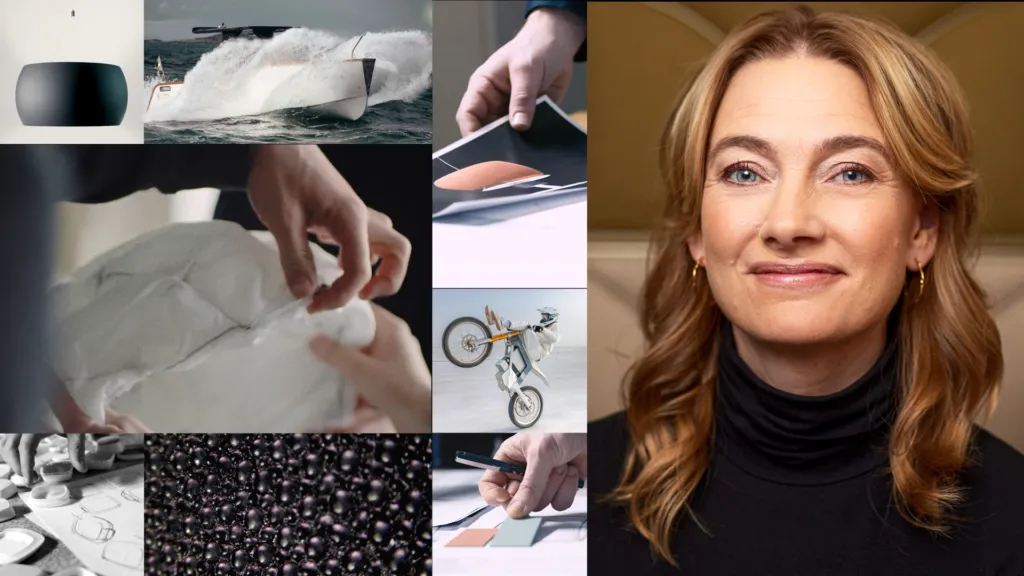 Julia Valentin, Communications Director at Teknikföretagen. Image credit: Press.
Renowned companies among previous winners
Among previous winners Swedish powerhouses like Volvo, Husqvarna and Ericsson can be found.
In recent years, both winners and finalists have been selected from the fast growing startup and scaleup ecosystem with companies like Cake, iZettle, Exeger, X Shore, Globhe and Hövding. A field in which the design aspect has become increasingly important.
"Everything we do needs to reflect our four cornerstones; purpose, innovation, performance and physical quality, inspiring towards zero emission. That's the compass on the journey of refining and tuning towards becoming as spotless as possible. Isolating design for surface and cosmetic reasons is avoided", says Stefan Ytterborn, CEO and Founder of CAKE, who won the award in 2018 for their electrical motor bike Kalk.
What has the award meant for you as a company?
"I believe that the award is a true opener to the industry at large. In most cases design awards have a tendency of addressing the design community. With design, the deliberate process to gestalt an intended user perception, it's vital to involve, inspire and excite corporations and organizations. All the way from the boardroom, via operations and throughout the lifetime of the product or service. That's what this award does and therefore we also got to spread CAKE and its purpose widely with astonishing impact."

says Stefan Ytterborn, CEO and Founder at CAKE and the prized electrical motorbike Kalk
The Grand Award of Design and the application phase closes on the 10th of September. A jury, with representatives from various places in the Swedish business sector, will then evaluate the entries and select three finalists in each category. The winners will then be announced at a gala in October 2023. Aside from the two winners, a winner in the public's choice is also selected.
"The entries are assessed on their form and function, with the crucial component being the extent to which a design has laid the foundation for long-term commercial success. Other important elements include user perspective, design strategy, level of innovation, news value, adaptation to production, ergonomics and environmental requirements"

says Julia Wallentin who also takes part in the jury.