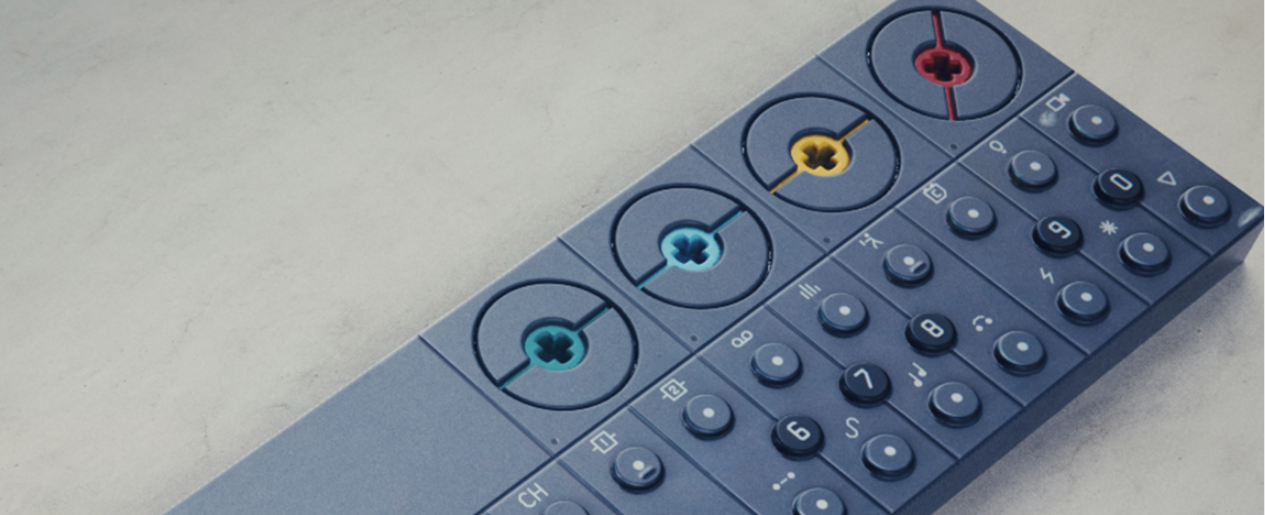 How do you make an already portable synthesizer even more portable? Teenage Engineering asked themselves that question and went back to the drawing board to build a synth that could control an entire live show.
With the OP-Z, Teenage Engineering didn't just build a Grand Award of Design – nominated synthesizer. OP-Z is a musical instrument that can also manage light and image during a concert, while being portable and expandable.
More than just a synthesizer
– When we developed the synthesizer, we asked ourselves "what else is there that you as a musician need" – if you are on stage, for example. In addition to the music, it's about a show, a live experience with light and image, says Oscar Ahlgren, head of development.
A big part of the success of Teenage Engineering's previous synthesizer was that it was small and portable, yet very powerful. The idea for the OP-Z was to take everything one step further and make it even more portable. A synthesizer that you can simply put in your inner pocket and take with you on the bus or plane.
Bold choice in design
In developing the OP-Z, Teenage Engineering chose not to have a display. A strong choice that stands in contrast to many other competitors. Oscar Ahlgren believes that the screen itself does not contribute anything creative, but removing it places great demands on a good design.
– We want the feeling to be in charge when you play music. You should listen to what sounds good, not have to look in lots of menus and get stuck for hours going through presets without having created anything. Trying to remove this was a lure in itself. You just turn on the synthesizer and go, explains Oscar Ahlgren.
If you as a user still want to use some kind of screen, they chose to find a solution where you can connect your phone to the synthesizer.
– Inserting a screen in the synthesizer is a big cost that falls on the user. When you still have a phone in your pocket, why should we compete with it, asks Oscar Ahlgren.
"We don't usually directly call ourselves designers. Design is a concept that we don't use much. We work with design, although probably more on an engineering level."
Oscar Ahlgren, Head of Development Teenage Engineering
Loyal following
The next step for OP-Z is to release additional modules. Because the company has an active community, they have received lots of fun suggestions on how to expand the synthesizer. Oscar Ahlgren is extremely grateful for all the self-appointed ambassadors the company has and believes that they make their jobs easier.
– We are always surprised by what people manage to create and do with our products. It's stuff that we ourselves would never have thought possible. To now also be nominated in the Grand Award of Design is super fun. We have managed to win once before and we see being nominated as a nice receipt that we have done a good job, says Oscar Ahlgren.
Finalist Grand Award of Design 2019: OP-Z
Producing company: OP-Z.
Design: Teenage Engineering.
Motivation: OP-Z combines portability with functionality in a practical and bold design. By taking the concept of a synthesizer to also be able to control light and image in an entire stage show, Teenage Engineering has widened the idea of a musical instrument.